It all started with the energy and commitment of three people combining a high passion for culture and their solid professional international experience. Now CUMEDIAE is a combined effort of a young & dynamic team, and a solid and structured external professional network.
Ignasi Guardans
Chairman & CEO
Ignasi Guardans (Barcelona, 1964), Ph.D., started his career in 1991 as an academic in the field of Private International Law. He later practiced for some years at a law firm. In 1995 he started a political career, which took him first to the Catalan Parliament (1995); later the Spanish Parliament (two mandates, 1996-2004), and finally the European Parliament (2004-2009). Among other political responsibilities, for all those years Ignasi was always involved and directly involved in policy, legislative and governmental monitoring works in the field of culture, media and what would later be called creative industries. In 2009 he was appointed Director General of Spain's Film & Audio-visual Agency (ICAA), a part of the Ministry of Culture. In many cultural issues of common interest he worked in close connection with other Government high officials responsible for other areas (Performing Arts & Music; Heritage; Books and Libraries; as well as Telecommunications).
In 2011 he worked as the first Director of Public Affairs of the European Broadcasting Union (Eurovision). He moved to Brussels in 2012, and co-founded CUMEDIAE aisbl. In 2014 he also joined a global Law Firm as a Partner in its Brussels office. Among other generous and unexpected recognitions to his work, Ignasi was recently decorated as Chevalier de l'Ordre des Arts et des Lettres by the French Government.
Rosa Juanco
Promoter and Project Manager
Rosa is first and foremost a plastic artist. Born in Madrid, she has a degree in Fine Arts and has pursued further studies through a fellowship in Florence and at New York's School of Visual Arts (SVA). All her career has been devoted to the art world as painter, photograph and cultural organizer. She has lived in Mexico, New York, Jerusalem and in Brussels as a long time residence. Her work has been shown in many individuals and collective exhibitions and it featured in several collections and museums.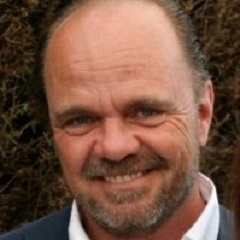 Francesc Guardans
A lawyer by training, Francesc was involved since the early 80s and for many years in corporate finance, banking and other related activities, in Madrid, London and New York. He assumed different high management responsibilities in financial institutions. In 1992 he became President and CEO of Grupo Anaya Spain's largest educational publisher. He later worked for Wolters Kluwer in Paris and Sydney, from where he was responsible for the whole Asia Pacific area. Back in Barcelona he assumed executive functions of Institut Cambó, and at Libros de Vanguardia, a part of the Godó Media Group. In 2009 upon election by the Catalan Parliament, he became a member of the Catalan National Council for Culture and the Arts, of which he was later elected a Chairman.
He resigned from the job at the end of 2011. He is currently Managing Parner of Laboratorio de Aprendizaje Social y Emocional (Lase), executive Vice Chairman at Institut Cambó, Biard member at AECOPE (Asociación Española de Coaching Educativo y Pedagógico) and Board Member at Fundación Eduardo Punset.